Stroll on the 2 rivers to relax and have fun
A trip away from very touristy and busy summer spots, with equally breathtaking landscapes !
Off the beaten tracks (very appreciable in high season) you go downstream surrounded by wilderness dotted with traces of civilization (passing through Le Bugue and the confluence of Vézère / Dordogne at Limeuil, one of the most beautiful villages in France).
Your adventure will end with a saving sweetness in summer: a swim in Bac de Sors, on a beautiful beach of the Dordogne! An ideal route for families, neither too short nor too long. You will appreciate the change of scenery between the cozy environment of the Vézère and the more open but equally stunning landscape of the Dordogne.
To consume without moderation on half a day or the whole day. You can combine the canoe trip with the discovery of Limeuil, a typical Perigord village. You can bring your picnic (or try our local take-away picnic, to order the day before) or take a break in a good restaurant in Limeuil.
Departure by minibus every full hour from 10 am to 2 pm
Return shuttles are around 12:30 (except on Tuesday 1:30 pm), 2:30 pm, 4:00 pm, 5:00 pm and 6:00 pm. You'll choose the return time during registration.
Reservation before 5pm !
Closed Sunday and Monday in September
Open weekdays from 10 a.m. to 5 p.m.
Booking Campagne ➤ Sors
No online payment is required… so you can change or cancel at any time, total freedom! We only ask that you notify us of any subsequent changes.
We will confirm your booking as soon as possible.
For a booking on the day, please call us on 05 53 03 51 99.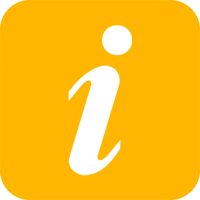 For more information on our different types of boats, safety instructions or accepted means of payment : check our FAQ.