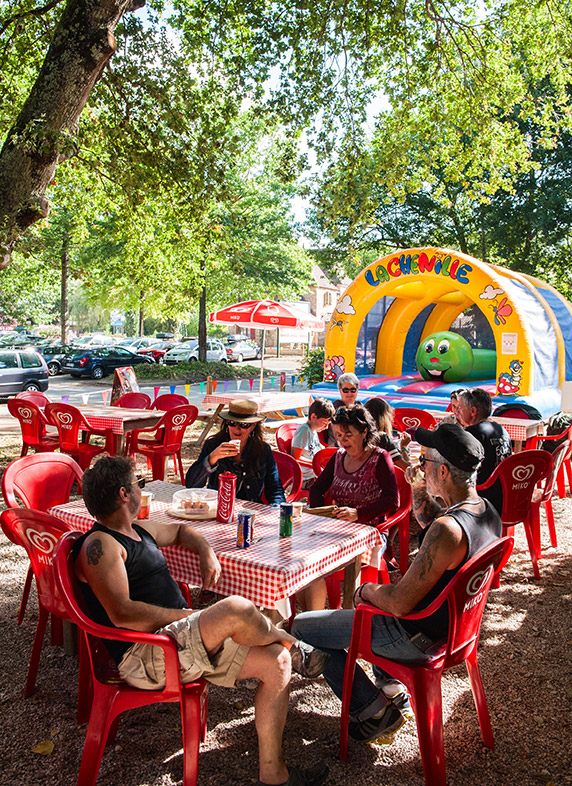 Our canoe base, a friendly place in a lush greenery
On-site snack bar
Our snack bar is open all day in the summer season. You will find sandwiches, paninis, salads with local products, ice creams, waffles, drinks …
Picnic tables
Our picnic tables in the shade of poplars and oaks welcome everybody with their coolers.
A relaxing natural setting
The Canoëric base is more than a just a site for storing and distributing equipment for canoeing. It is also a simple place in a natural relaxing setting, on the Vézère banks.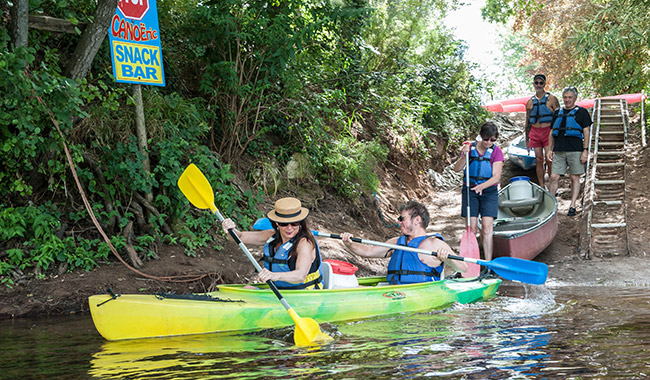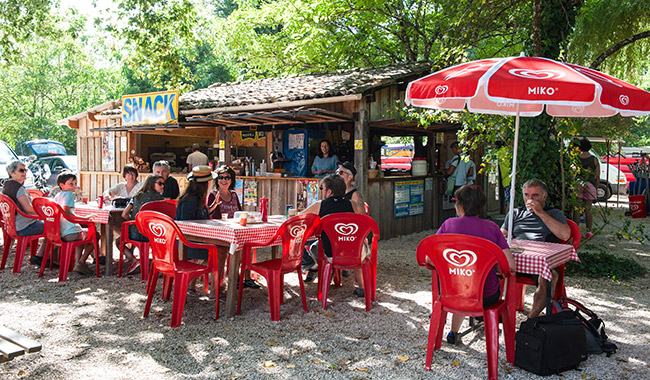 A bouncy castle for children
While waiting for your departure or at your return, relax with your children!
Our giant caterpillar bouncy, installed on the terrace in the shade of trees, allows you a moment of relaxation and freshness while keeping an eye on the children who have fun!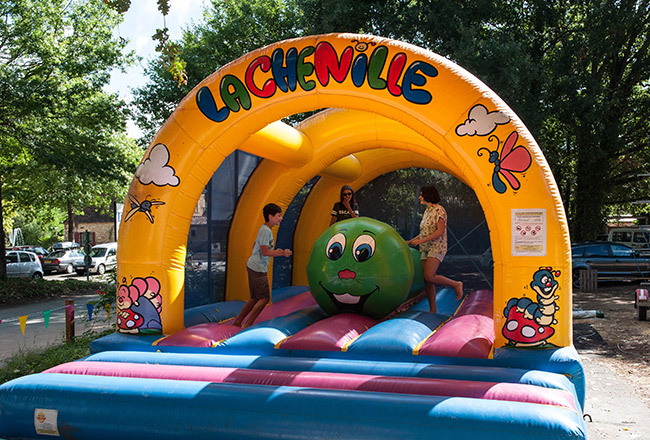 Homemade perigordian take-away picnic
We offer two choices of take-away picnics for your long trips in canoe kayak. Food places are not always close to the river banks so if you bring with you your picnic, you're sure to eat wherever you want to and whenever you are hungry.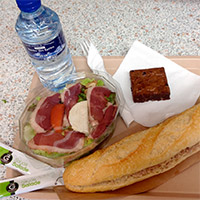 On the menu for 13 €
● Perigord Salad
lettuce, tomatoes, duck breast, local goat cheese cheese, nuts
● Duck paté Sandwich
½ baguette
● Brownie
● ½ bottle of water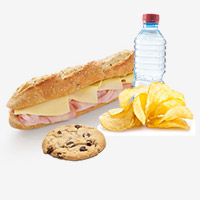 On the menu for 8 €
● Ham / Cheese Sandwich
½ baguette
● Crisps
● Chocolate bar (mars/snicker…)
● ½ bottle of water
---

We are at your disposal every day of the year. From Easter holidays to Autumns holidays, we are open every day. Off season, canoeing is possible on reservation according to the conditions of the weather and water level. Feel free to contact us.

Ideal location. We are located in Le Bugue, 238 Allée Paul-Jean Souriau, a perfect location between the Vézère and the Dordogne rivers, to enjoy the special attraction of these two rivers.

A free car park right at our canoe base.

Tourist activities. Near to our base there are many family, tourist, historical and cultural activities. All accessible in walking distance. see our Good Addresse.
---