Canoe Kayak trip on Vézère – Dordogne :
Montignac-Lascaux ➤ Trémolat
Day 1 :
12 km from Montignac to Saint-Léon-sur-Vézère
(about 3h canoeing)
Departure from our base in Le Bugue at 9 am. Bus ride to Montignac-Lascaux, admire the landscape!
You will see the Castle of Losse on its rock, then further down, the splendid Castle of Belcayre with its rocky promontory in Sergeac.
The village of Saint-Léon-sur-Vézère (one of the most beautiful villages in France) can be your stopover for the night. This short route is a warm-up for the next few days! Stroll in the streets to meet his craftsmen, his restaurants and snack, his church and the metal bridge.
You can set up your tent at the local campsite of Saint-Léon-sur-Vézère for a reasonable fee.
You can also choose to continue your navigation a little further down to another campsite "paradise" 4 * for the first night. See our good addresses page.
Day 2 :
18 km from Saint-Léon-sur Vézère to Les Eyzies
(about 4h canoeing)
You leave at the time that suits you after breakfast.
The day starts with the troglodyte fort of "La Roque Saint-Christophe", its impressive cliff and its shelters-under-rock.
At "Pont de l'Espinasse", a nautical stopover (with toilets) to picnic or to rest. Further down, "La Madeleine", another troglodyte village is hidden in the trees on the top of a cliff ..
In the middle of the vegetation and cliffs, the views are sometimes opened on the landscape, sometimes closed in a tunnel of trees.
Then you arrive at Les Eyzies village for a pleasant evening. You can visit the prehistoric sites (National Museum of Prehistory, Pip, Abri Cro-Magnon), discover the many shops of regional products! You will have no trouble finding a restaurant to eat or accommodation among our good addresses if you decide to choose this stop.
Jour 3 :
20 km from Les Eyzies to Limeuil
(about 4h30 canoeing)
Third day, after breakfast, you go until the forest of the village of Campagne.
After a few shady breaks, you arrive for lunch at our base in Le Bugue. You can have lunch at our SNACK-BAR, or enjoy the restaurants of the city.
Then down to the confluence of the Vézère and Dordogne, to reach the beautiful and steep village of Limeuil (one of the most beautiful villages in France). It is a good stop to walk its narrow streets or visit its panoramic gardens (at the end of the day it's beautiful). The accommodation can be done in front of the village on the left bank of the Dordogne river the "camping port of Limeuil" 4 *.
Jour 4 :
13 km from Limeuil to Trémolat
(abour 3h canoeing)
Last day of your adventure, you gently leave the campsite in the morning, towards Sors (about 10/15 mn down to Bac de Sors). You canoe over the Dordogne. The ideal is to have planned a snack on the beautiful beach of Sors and to have a good swim there.
After lunch and a some dips of paddles for 10 km, you arrive in Trémolat. Enjoy these last kilometers in his vast meandering. . Take the opportunity to take a well deserved rest once arrived. Congratulations, you have done a beautiful hike for 4 days!
We take you back by mini-bus at 5 pm to the base, where you continue your evening. In the surroundings, many family activities and restaurants are within a walking distance.
The service includes: the rental of equipment (boat, paddles, the buoyancy aid vest and large waterproof barrels), transportation by minibus, insurance … and advice).
No extra charge for kayaking.

Only one departure at 9am. Be present at our canoe base 20 to 30 minutes before to have time to prepare your stuff.

Closed Sunday and Monday in September
Open weekdays from 10 a.m. to 5 p.m.
Booking 4 days canoe trip Vezere-Dordogne
No online payment is required… so you can change or cancel at any time, total freedom! We only ask that you notify us of any subsequent changes.
We will confirm your booking as soon as possible.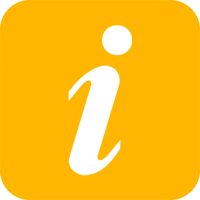 For more information on our different types of boats, safety instructions or accepted means of payment : check our FAQ.