Discover our canoe trips on both Vézère and Dordogne rivers !
You want to do some canoeing or kayaking but you do not know which route to choose, on the Vézère or on the Dordogne?
We offer 3 routes tailored to your needs (variety of distances) that will make you navigate on these two rivers.
You will be able to have an overview of their singularities.
You will canoe with the flow of the Vézère through the village of Le Bugue at the edge of its flowered docks to the confluence of Vézère and Dordogne rivers in Limeuil, village built on a promontory, ranked among the most beautiful villages in France. You can even make a stop-over to visit it or just enjoy a cool drink on a terrase at the edge of the water.
Here begins your journey on the Dordogne towards open and unobstructed landscapes passing in front of a large cliff, with its opposite beach of Bac de Sors that will welcome you for a good swim before continuing your navigation to the nautical base of Trémolat.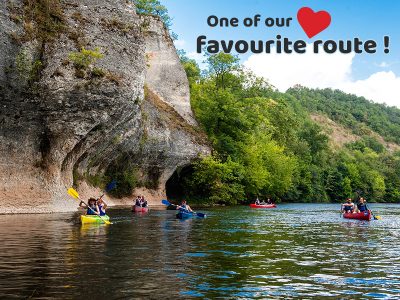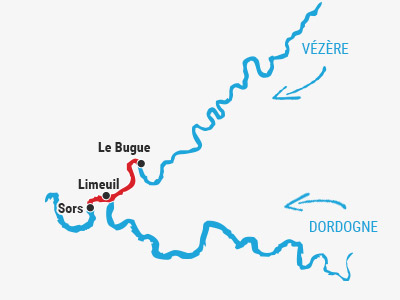 carte
19 €
Le Bugue ➤ Sors
through Limeuil

Vézère + Dordogne

10 km

2 h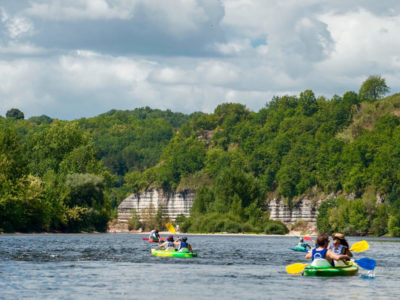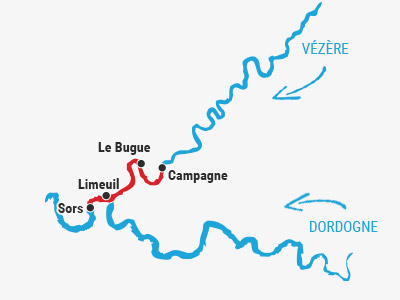 carte
23 €
Campagne ➤ Sors
through Limeuil

Vézère + Dordogne

15 km

3 h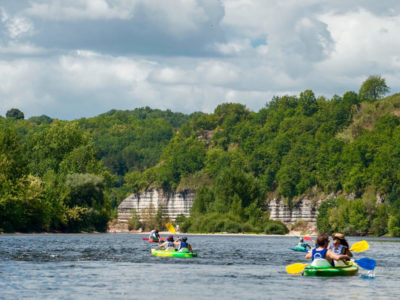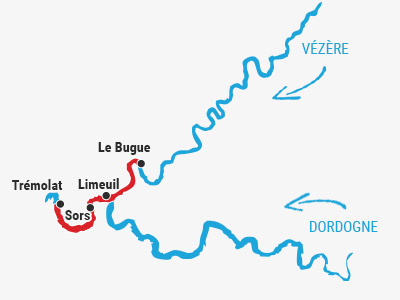 carte
23 €
Le Bugue ➤ Trémolat

Vézère + Dordogne

21 km

4h30