Canoe Kayak treck Vézère : Montignac-Lascaux ➤ Le Bugue
Day 1 :
19 km from Montignac to Tursac
(about 4h30 canoeing)
Departure from our base of Bugue at 9am. Trip by minibus to Montignac.
You gently glide down the river in peace and discover the magnificent Castle of Losse, then the Castle of Belcayre and its rocky promontory near Sergeac.
The picturesque village of Saint-Léon-sur-Vézère (one of the most beautiful villages in France) welcomes you for a shady stop, gourmet and relaxing (several small beaches accessible). Discover its craftsmen, its restaurants and snacks, its church and the magnificent bridge.
You continue your day passing by the troglodyte fort of the Roque Saint-Christophe, its cliffs and shelters under-rock.
The bivouac is tolerated in the limit of the respect of the environment and the local residents. For those who prefer a campsite, you can stop for the night at "Ferme de Fournet" *.
* This small farm campsite doest have a restaurant so plan your evening meal and breakfast. Or you can do your shopping in St Léon sur Vézère (small village at the edge of the water) between Montignac and Tursac.
Day 2 :
21km from Tursac to Le Bugue
(about 4h30 canoeing)
You leave at the time that suits you after breakfast.
You canoe down among the troglodyte vegetation and cliffs, with views sometimes open to the landscape, sometimes closed in a tunnel of trees and cliffs. Shelter of "La Madeleine".
You arrive at the village of Eyzies for a pleasant lunch, punctuated with visits if you wish (National Museum of Prehistory, Pip), observe the many holes in the rocks, which were once used to host the wooden frames of the cliff people!
You go through the forest of the village of Campagne.
At the end of the day (or earlier for athletes), after a few shady stops, you arrive at our base in Le Bugue.
The service includes: the rental of equipment (boat, paddles, the buoyancy aid vest and large waterproof barrels), transportation by minibus, insurance … and advice).
No extra charge for kayaking.

Only one departure at 9am. Be present at our canoe base 20 to 30 minutes before to have time to prepare your stuff.

Closed Sunday and Monday in September
Open weekdays from 10 a.m. to 5 p.m.
Booking 2 days canoe trip Vézère
No online payment is required… so you can change or cancel at any time, total freedom! We only ask that you notify us of any subsequent changes.
We will confirm your booking as soon as possible.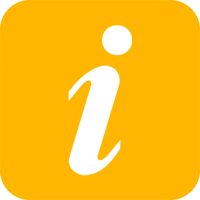 For more information on our different types of boats, safety instructions or accepted means of payment : check our FAQ.