Canoe Kayak trip Vézère – Dordogne :
Le Moustier (or Tursac) ➤ Trémolat
From Le Moustier (26 km canoeing, about 6h) Departure at 9 am or 10 am .
From Tursac (21 km canoeing, about 4h30) Departure at 9 am, 10 am, 11 am or 12.
Meeting point at our base in Le Bugue 30 minutes before the chosen departure time.
Meeting at our base in Le Bugue. Transport to your start point by minibus.
Day 1 :
from Moustier/Tursac to Le Bugue
You discover the Roque Saint-Christophe (departure of Moustier) from the water, its cliffs, its small sheltered beaches.
You canoe along the troglodyte village of Madeleine.
At lunchtime, you can stop at Les Eyzies, its many restaurants and snacks will fill the appetites honed by the sport! After the meal, curiosity can take you on a visit to the National Museum of Prehistory or a walk to the regional produce shops.
You continue navigation through the nature of the village of Campagne, its wooded cliffs, the gardens of the castle.
The end of the route will take you to Le Bugue where you can organize your evening among the many tourist activities and entertainment of the city.
Day 2 :
20km from Le Bugue to Trémolat
(about 4h30 canoeing)
For your second day, after breakfast, you leave towards the confluence of the Vézère and the Dordogne, the remarkable village of Limeuil (one of the most beautiful villages in France). At Limeuil you can make a stop over strolling through its narrow streets, a few craft shops, quality restaurants and visit the panoramic gardens.
After lunch and a little more paddling, you arrive at Sors and its welcoming beach on the Dordogne. A perfect stop for a snack or a swim, before heading to your final stopover in Trémolat. The return by minibus is scheduled for 5.30 pm.
The service includes: the rental of equipment (boat, paddles, the buoyancy aid vest and large waterproof barrels), transportation by minibus, insurance … and advice).
No extra charge for a single kayak.
Closed Sunday and Monday in September
Open weekdays from 10 a.m. to 5 p.m.
Booking 2 days canoe trip Vézère/Dordogne
No online payment is required… so you can change or cancel at any time, total freedom! We only ask that you notify us of any subsequent changes.
We will confirm your booking as soon as possible.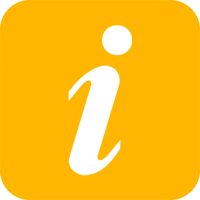 For more information on our different types of boats, safety instructions or accepted means of payment : check our FAQ.