Discovery of the Dordogne castles valley
An exotic day on the water! You will surely have the opportunity to visit the historical and architectural wonders of the Dordogne valley by car and by feet, but since the water that's a different point of view !
Plan a day with a picnic, to stroll at your leisure, swim, observe the gardens of Marqueyssac, Castelnaud Castle, Beynac and the amazing Roque-Gageac which has a microclimate conducive to the development of tropical plant species . In the end, the city of Saint-Cyprien and its magnificent bridge.
Don't forget your picnic. Or by ordering the day before taste our local take-away picnics!
This route is available only on reservation and with a minimum of 3 canoes (contact us for the status of reservations).
Departure by minibus at 9 am from our base in Le Bugue. The return shuttle is at 5.30 pm, to leave you the day of wandering on the water.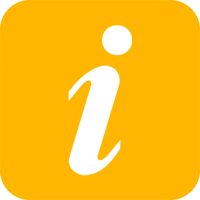 For more information on our different types of boats, safety instructions or accepted means of payment : check our FAQ.